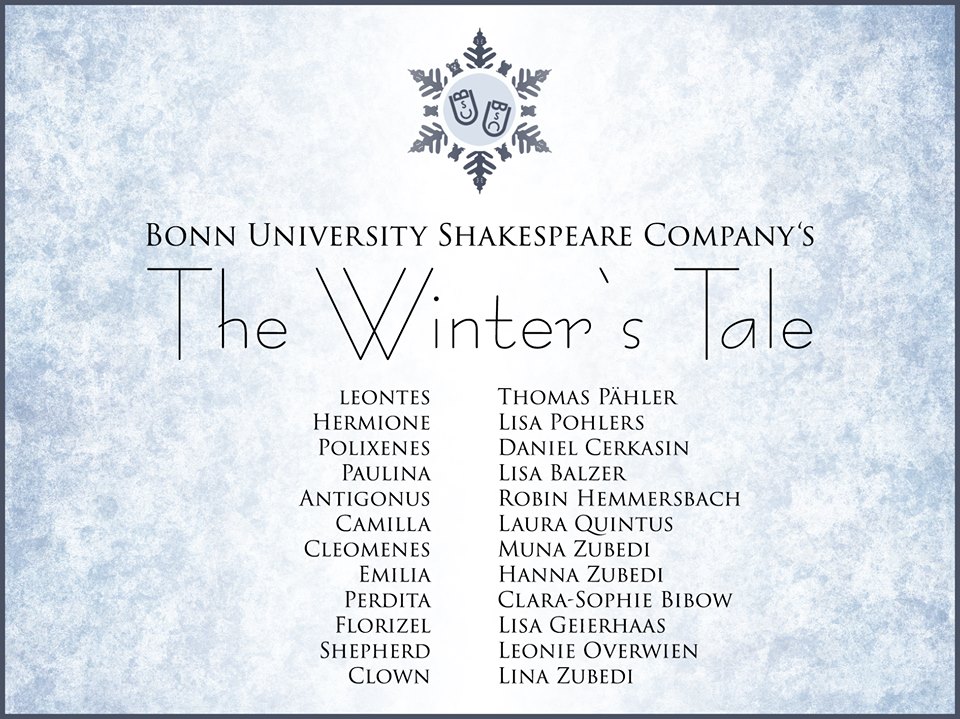 The Winter Tale's Cast!
After one thrilling week of castings, we are proud to present the cast for our 25th anniversay winter production!
Congratulations to all cast members and another huge thank you to everyone who auditioned.
Now it's time to really get started with our Winter's Tale – much love, more despair, one bear! See you in December!
Zurück