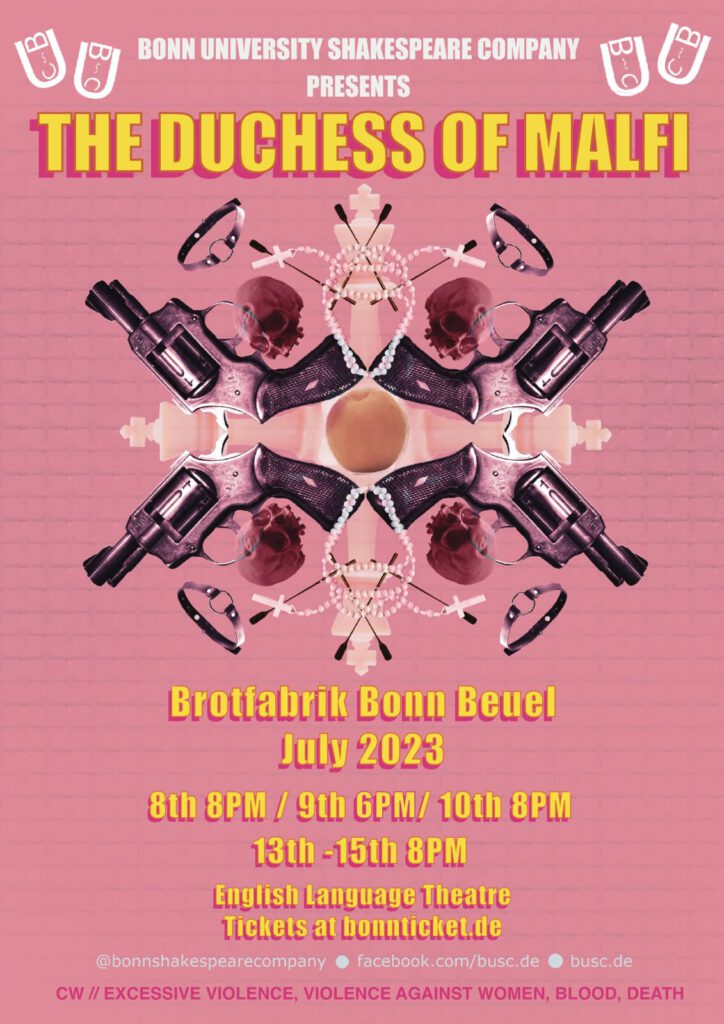 The Duchess of Malfi
The Duchess of Malfi – freshly widowed heiress of the city's recently deceased gangster boss – has it all: A loyal best friend, a secret love affair with her accountant, and all financial means needed for a carefree and self-determined future.
But the Duchess' newfound freedom is not welcomed by the rest of her family: Her brothers, the calm and calculating Cardinal, who handles the daily criminal business, and her unstable twin Ferdinand, the family's black sheep, start plotting behind her back.

When the shady ex-con Bosola gets involved as well, things begin to get out of hand…
A bloody and bizarre family tragedy about power, love, honor, betrayal, and revenge.
Caution: Might contain werewolves!
Performance dates:
Saturday, July 8 – 8pm
Sunday, July 9 – 6pm
Monday, July 10 – 8pm
Thursday, July 13 – 8pm
Friday, July 14 – 8pm
Saturday, July 15 – 8pm
Zurück