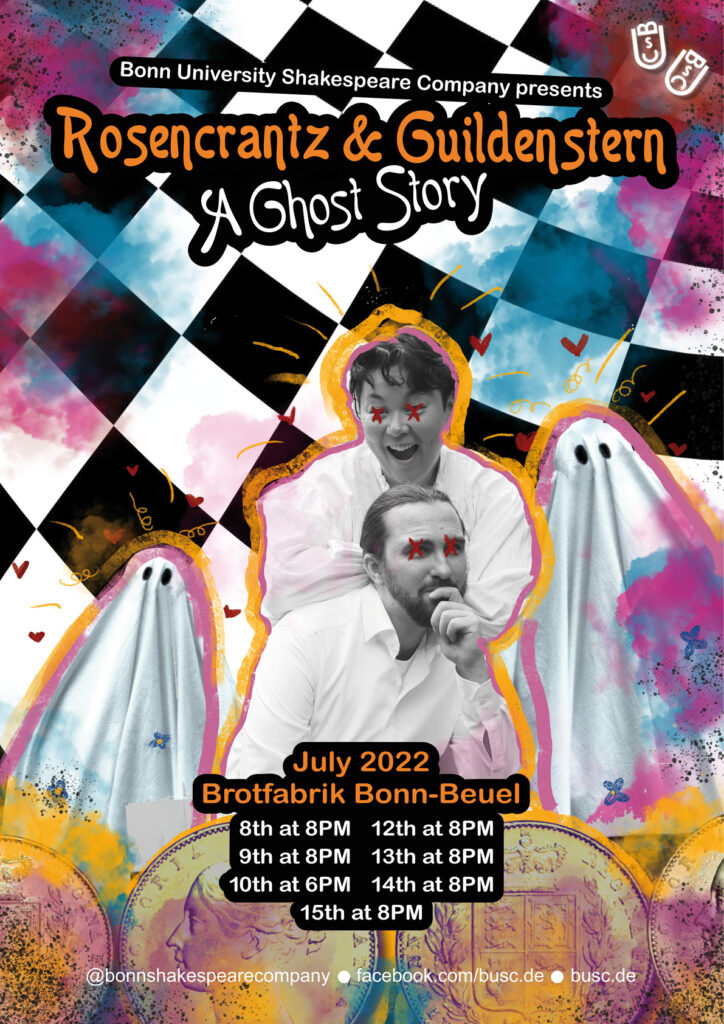 Rosencrantz and Guildenstern – A Ghost Story
In this summer's production, the BUSC travels to the underworld. Things first seem ordinary, until a coin game alerts the characters to the troubling situation their souls are really in. They embark on a journey to finish all their unfinished business, pondering their last days on earth and trying to figure out how they might regain freedom. In their quest, the will need to unravel the mysterious plot of an unsuccessful author with evil intentions.
A modern adaption using excerpts from Shakespeare's "Hamlet," and W.S. Gilbert's 1874 play "Rosencrantz and Guildenstern", the play presents new and unique insights into the the beloved characters.
Zurück