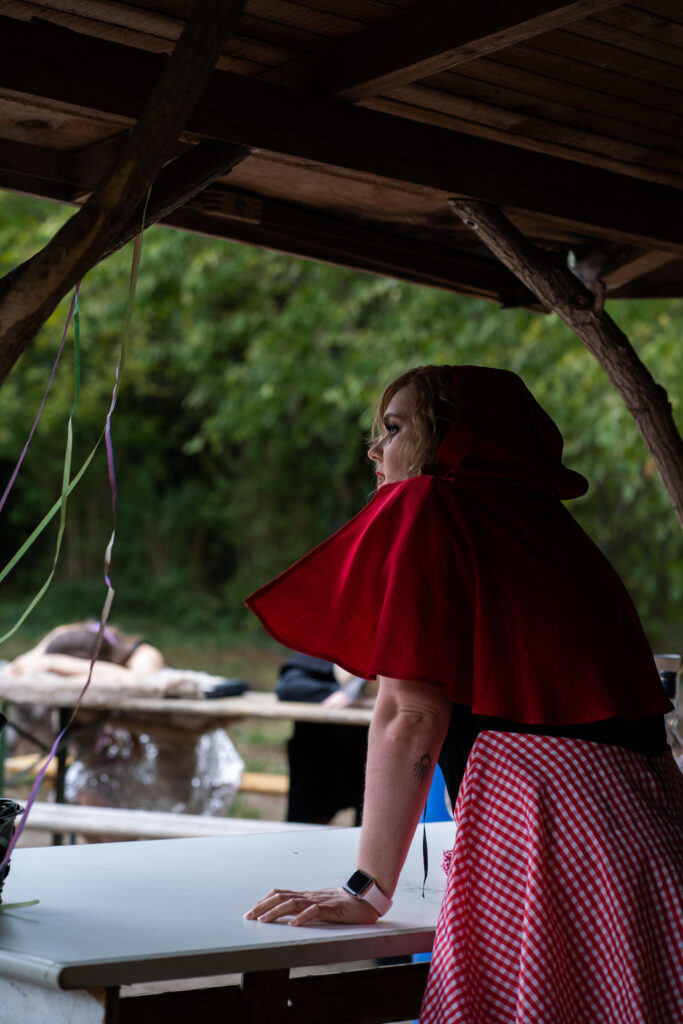 Faeries & Tales 2021 – Resurrected!
This post is also available in: EN (EN)
This summer, the Bonn University Shakespeare Company returns to a wood full of mystery, scheming and fairytale characters. After the huge success of the "Faeries and Tales Tour" 2020, the play is being resurrected, er, revived this year. Follow the legendary fairy detective Inspector Boggart on the trickiest case of her career: in her search for a missing princess, we encounter shady witnesses, mischievous suspects and meet characters from legends, myths and literature.
Follow us into the fairy forest – but don't stray too far from the group…you don't know what all lurks in the dark.
The Bonn University Shakespeare Company e.V. has been staging Shakespeare, British authors, and other world literature in English language for over 25 years – and since 2018, it has also produced entertaining originals in the Grüne Spielstadt.
26.08. 19:00
27.08. 19:00
28.08. 18:00
29.08. 12:00/18:00
Station theatre in English language
Free admission – we welcome donations!

We ask for registration under: anmeldung@brotfabrik-theater.de
Please bring your GGG-Certificate and a mask.
Photo: Viola Bender
Zurück